Shopping Cart
Your Cart is Empty
Thank you for your business!
You should be receiving an order confirmation from Paypal shortly.
Exit Shopping Cart
"SHARE YOUR SELF WITH THE WORLD"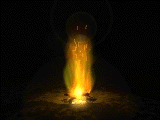 WELCOME TO
ALL THINGS THAT MATTER
PRESS
BRINGING YOU NEW VOICES
FOR A NEW ERA
A GROWING FAMILY OF GREAT AUTHORS
&
FANTASTIC BOOKS
One author, one word, one page, one book - rippling through the sea of human consciousness.
ALL THINGS THAT MATTER PRESS, a no fee, royalty paying, POD small press, seeks to publish those books that help the author share their Self with the world. We all have something to say, and this is a press that wants to hear your voice. Our interests are on spiritual, self-growth, personal transformation, fiction, and non-fiction books with a strong message. We understand that Self expression occurs in poetry, collections of short stories, science fiction, thrillers and even novels with a bit of romance. If it is good, we will take a look. We are not actively seeking children and young adult books, but if it WOWs us, we will consider this genre.
We understand that new authors have an increasingly difficult time in wading through the morass of agents, publishers, query letters, and marketing. ALL THINGS THAT MATTER PRESS may well be the place where you get your first book published. Further, all titles are carefully edited with regard to grammar, spelling, punctuation, and content. The editing is a multi-step process that involves working closely with the author to produce the best possible book.
Your book will be published as a trade paperback, Kindle, Nook Book, and possibly audio book. Books (print and e-book) will be available at Amazon.com as well as other on- and off-line retailers. Titles will also be placed in the Bowker database. Bowker has over 3,000 subscribers worldwide for Books In Print® and Global Books In Print® websites. In addition to Books In Print products, they sell direct information feeds to many libraries, retailers, and school systems.
Books will be placed into an expanded distribution network. This distribution network includes wholesalers such as Ingram/Lightning Source Incorporated and other major online and offline retailers such as Barnes & Nobles. Titles will also appear on Amazon's global markets (uk, de, fr, etc., etc.). and other worldwide on-line book sellers.
Please take the time to read the pages of this site. Carefully read the contract terms and submission requirements, as well as the Q&A. Visit our blog: http://allthingsthatmatterpress.blogspot.com (CLICK LINK BELOW) It contains important industry updates, information on our releases, and common submission errors.
In the age of the internet, small presses and independent authors have greater opportunities to have their works available to millions. Work with us and we will work with you.
THE BOTTOM LINE: IF WE LOVE IT,
WE WILL PUBLISH IT!!
We will not respond to submissions that do not follow our requirements-As with all publishers,WE HAVE REQUIREMENTS FOR A REASON!
FULL-LENGTH MANUSCRIPTS ONLY. 45K WORDS minimum. SPIRITUAL, SELF GROWTH/TRANSFORMATION, NOVELS, AND GENRES WITH A STRONG SOCIAL/PERSONAL MESSAGE. WE ARE NOT INTERESTED IN CHRISTIAN LITERATURE, TITLES THAT BORDER ON PORN, OR BOOKS THAT SEEK TO INFLAME OR EXPRESS HATRED! We do not want violence for the sake of violence or sex for the sake of sex. NOT ACCEPTING CHAP BOOKS. POETRY SHOULD BE AT LEAST 35K WORDS MINIMUM. WE RESPOND TO ALL SUBMISSIONS AS SOON AS POSSIBLE.
/